Artificial Intelligence plays an elementary role in science, business, and society, but what are the ethical foundations or political frameworks for its implementation? How can ethical principles be integrated into algorithms? How unprejudiced is machine–translated literature? Where does AI influence our legal and healthcare systems?   
These questions and many more will be discussed with well–known experts — and with our guests. Our public event brings together discourses and practices from different fields — science, business, politics, culture, faith — and wants to advance them together with a broad audience. Our speakers come from the following organizations and companies: Hybrid CoE — European Center of Excellence for Countering Hybrid Threats, Microsoft Finland, Reaktor, Aalto University, Friedrich–Alexander–Universität Erlangen–Nürnberg, and many more.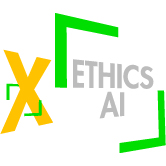 ETHICS x AI  |  Keynotes — Expert Discussions — Workshops
13.5.2022 10AM–4PM (EET), Tiedekulma, Yliopistonkatu 4, Helsinki
10.00–12.00 Keynotes and panel discussion (livestream available)
12.00–13.00 Lunch
13.00–16.00 Stories, dialogues and workshops
Participation is free and requires registration. The event will be held entirely in English. The keynotes and the panel discussion can also be followed via online livestream. It is possible to visit only parts of the event … please register soon.
In addition to keynotes and discussions, there will be interactive workshops with experts in the afternoon. Use this opportunity to get actively involved in the discussion on site! The workshop results will be presented at the end of the event. In 2019 the first public event of ETHICS x AI took place. On May 13, 2022, the focus will be on questions of practical implementation and challenges of implementing ethics in AI … find more information about the program.
The organizers: ETHICS x AI is a joint event of AHK Finnland (German–Finnish Chamber of Commerce), the Embassy of the Federal Republic of Germany in Helsinki, the German Evangelical–Lutheran Congregation in Finland and Goethe–Institut Finnland. The event is supported by the foundation Aue–Stiftung.
ETHICS x AI is a discussion platform across national borders and fields of knowledge. The organizers bring together international experts from science, business, politics, culture, and faith as well as discourses from Germany and Finland. See recordings from past 2019 program.